Windows.
Vinyl. Wood. Composite. Comfort.
At A.M. Burney Exteriors, Inc., we know the choices you have in choosing a window and a general contractor for your home can be a chore.  You can spend a lot of time researching; shopping. With so many options it can become confusing. With our knowledge, based on years of experience, we can help guide you to the choice of a window that will suit your aesthetic desires, and your budget.
There are three types of window products that will help you with your desired effects and meet your budget.  They are vinyl, wood, and composite windows.
Vinyl Windows
Due to advancement in technology, vinyl windows have come a long way in the past 30 years. Vinyl windows of today are of excellent quality, they are energy efficient, and low cost. Plus, they just look good.
They are available in many colors for both inside and out.  The inside window can even have a wood grain finish to match your current millwork – (trim). 
In fact, if you really want a wood look that matches exactly you can get your vinyl window laminated with real wood.  They are known as "wood clad". You can choose to have them pre-stained and varnished at the manufacturer. They look like wood because of the real wood laminate. In many cases, the warranty of a vinyl window is better than a traditional wood window.
All vinyl windows are custom ordered to fit your specific window.
Wood Windows
If you love the natural look of wood and the "feel" of wood, we can get them for you – finished or unfinished.  They come in all the styles mentioned and are custom ordered to fit your home.
Composite Windows
A composite window is made with a fiberglass composite material which makes for a strong, stable window frame.  It is less likely to expand and contract from temperature changes when compared to other materials. They are custom ordered to fit you specific window openings.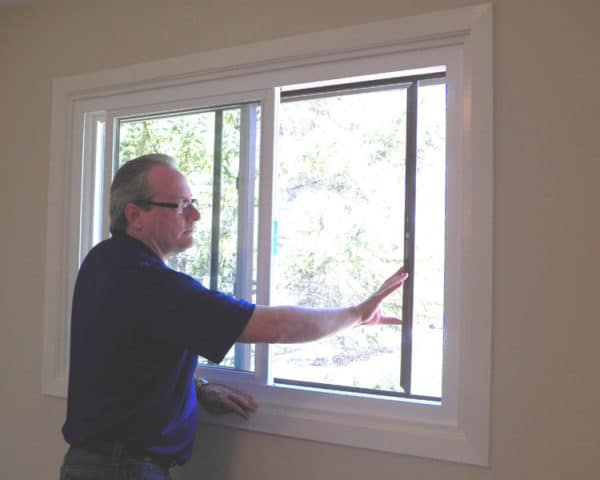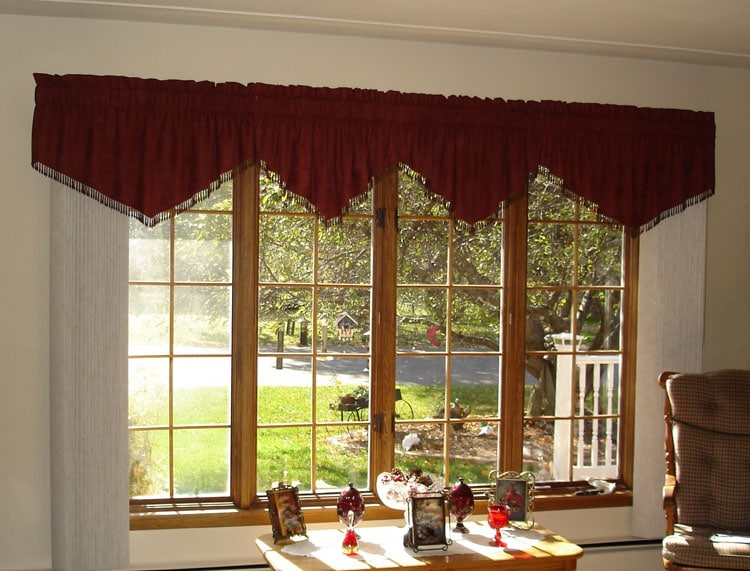 Thank you for doing such a professional job with our roof, siding and windows.  We are very satisfied with the workmanship and the product quality. We so appreciated your responsiveness, availability and knowledge of the product.  You were prompt, left everything cleaned up and were thoughtful towards the neighbors by giving them notice of the project.
I met Alan and Margaret at the Back to the 50's show and set up a meeting at our home.  While talking about our siding and window project I started feeling comfortable that I may have found the right contractor when Alan assured me that he probably had the best siders in the city.  We desperately needed a new, more updated look for our early 70's style home. Alan helped us with that and when the siding installer came to start he had some great suggestions as well. The project turned out WONDERFUL!  My wife and I were very happy with every aspect of the job: communication, cost, final clean-up, and most of all – craftsmanship! Alan was right. He DOES have the best siding and window installer in the city. I would highly recommend A. M. Burney Exteriors, Inc. for your home project.
We appreciate your straight forward, no-pressure approach.  Follow up with quick, professional and quality product and install service. Thanks.
Can windows be installed in the winter?
In as little as a day, we can replace old, drafty windows. To reduce discomfort, during our window installation, only one window is removed and replaced at a time.  The new window has been prepped prior to insertion minimizing heat loss.
What is a Pocket Window?
A pocket window  (also known as an "insert" window) is a window that is placed in an existing frame.  This type of window can save you money on labor when compared to a full frame replacement window.  It is a good choice to use when:
The current window frame is in good condition

Current trim and casing needs to stay in place,. preserving the woodwork.

Plans to put your home on the market.

Less expensive than a full frame replacement – less installation labor.
What is a Full Frame Window?
A full frame window replacement is when the entire window and frame is removed down to the studs.  If there are shortcomings in the current installation these issues can be addressed at this time. These shortcomings include:
Lack of insulation around the frame reducing energy efficiency.

Addressing other air leakage points.

When existing frame of window is rotted or can not be repaired.

New home construction.

If existing frame does not meet qualifications for a pocket window 

replacement.

The entire casing is removed to allow for the maximum glass area.

Tends to be more expensive than pocket (insert) window due to extra labor and 

materials.
A.M. Burney Exteriors, Inc. invites you to call for a free in-home consultation by a highly qualified technician.  Whether it is windows, metal roofing, or siding call us today to set up your consultation. Serving the Minneapolis, St. Paul Metro area and surrounding communities.
Visit our Blog! There you'll find all kinds of useful information on remodeling projects, tips, tricks, seasonal to-do lists and whatever else may come to mind. See you there! Go to Blog

Thank you for stopping by. How may we help you today?