Residential Steel Siding.
Steel Tough. Long Lasting Beauty.
Steel siding is a great option if durability is what you desire.  Steel siding can withstand harsh weather elements that can damage other types of siding including; hail, fire, and extreme temperature variances.  Rot and termites are no match for steel siding. The profile options available are the look natural wood, board and batten or a lap siding featuring monotone and two colors.  This gives you many style options for your home, barn, outbuilding or place of business.
If a superior warranty is what you are look for, steel siding products carry a lifetime, non-prorated limited warranty with hail and fade protection.  And in many cases the warranty is transferable if you plan to sell your home.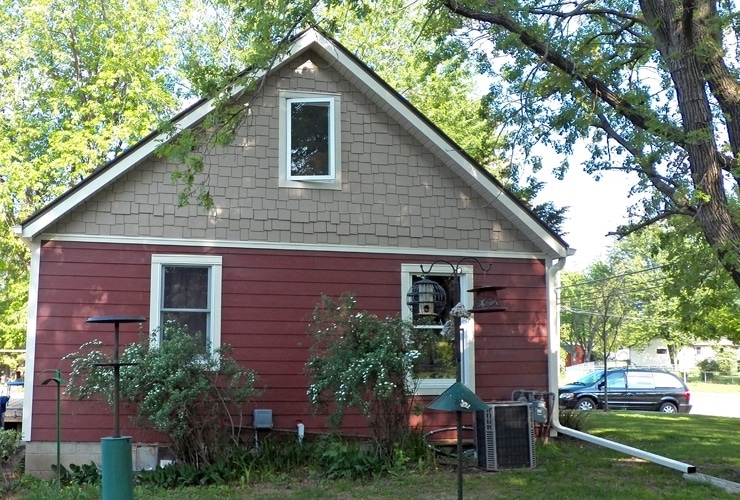 What are the advantages of steel siding?
Strength and durability. It can withstand hail impact.

Little maintenance is required.

Fire resistant.

Insect and wood pecker resistant.

Decay resistant – does not absorb moisture.

Engineered Color Retention and wide variety of colors to choose from.

Beautiful, timeless style.

A green roof in that it is 100% recyclable at the end of its long, long life.
Is steel siding easy to install?
In order to get it right, with few seams and proper adhesion, this is one siding installation that should not be left to the amateurs. At A.M. Burney Exteriors, Inc. we have the installers you want to insure a job done right.  It is a bit more labor intensive than other types of siding with each section of steel siding is "cut to fit". It also has some nuances only skilled, experienced metal workers will know how to address. When installing a premium product like steel, improper cutting techniques and installation problems are not issues you want to experience.
Bottom line. At A. M. Burney Exteriors, Inc., our goal is to install stunning exteriors that go the distance.  You can trust us when you need a stellar product with installations comparable to none. We are licensed, insured and offer affordable rates.  We are dedicated to the industry. Our reputation for customer service, workmanship and business practices speak for themselves.  
We welcome a call from you today to schedule a time for a consultation and estimate. We will bring our store to you. We install steel siding in Minneapolis, and St. Paul, and surrounding communities including; St. Louis Park, Plymouth, Delano, Blaine, Cottage Grove, Lake Elmo, Woodbury, and Burnsville to name a few.
Visit our Blog! There you'll find all kinds of useful information on remodeling projects, tips, tricks, seasonal to-do lists and whatever else may come to mind. See you there! Go to Blog

Thank you for stopping by. How may we help you today?