Strong Stone Coated Steel. Long Lasting. Stunning.
Your roof is a main focal point of your home. It is an important part of your home's color scheme, style and character. Stone coated steel provides durability, performance, and long lasting protection. It will enhance the curb appeal and value of your home.
Most People "Can't Believe It Is A Metal Roof!"
Developed after World War II, the steel panels are made of 26 gauge steel is coated with A-50 galvalume. The steel panel is then covered perfectly with small stone chips in an acrylic, heat activated bonding agent that is tough and beautiful. These steel roofing panels have a Class 4 Hail rating with a 120 MPH Wind rating.   Because of these high ratings, many homeowners see a reduction to their homeowners insurance.
Stone coated steel roofing has been around for years and has become quite popular in this area in the last 6-7 years.  Check out these valuable qualities that make it worth the investment.
50 Year Limited Warranty 

A Hail Stone Penetration Warranty – Class 4 Impact Resistant 

120 MPH Wind Warranty

Fire Resistance

Light weight – 1.5 lbs per sq. ft.

Energy Efficient with Above Sheathing Ventilation

Little or No Maintenance

Transferable Warranty

Re-Sale Value

Outstanding Curb Appeal

Made in the U.S.A.
The overall look of stone coated steel panels is undeniably beautiful.  Seven profiles to choose from available in many colors and color blends.
Cottage Shingle – two color blend creates a classic shingle look.
Shake – replicates hand-split wood shake.
Shingle – low profile, high wind resistance.
Barrel Vault – traditional look of high-barrel Spanish tile.
Tile – medium profile, resembles traditional style of southern Europe.
Cedar Shake.
Slate.
Plus! All profiles come with a wide variety of matching accessories including pipe sleeves, vents, and caps that match perfectly to provide a custom finish to your roof
What is Above-Sheathing Ventilation?
A unique feature, that several profiles offer, is Above-Sheathing Ventilation.  It allows for an air space between the steel panel and the roof decking which allows for ventilation.  As hot air a rises from your home and attic, it creates a natural convection effect. This hot air can get trapped in the roof.  This ventilated system allows this heated air to flow across the roof deck reducing heat gains in the summer. The result is a cooler living space in the summer that saves on your energy consumption, saving money.
At A.M. Burney Exteriors, Inc. we have found this to be a very popular metal roof choice. It is more affordable than you may think.  Call A.M. Burney Exteriors, Inc. today and we will bring you all the panels to see them up close. We install metal roofs in Minneapolis, St. Paul  and surrounding suburbs from Cambridge to Lake Elmo to Delano, Afton to Young America, Prior Lake, Edina, Mendota Heights and Hastings to name a few.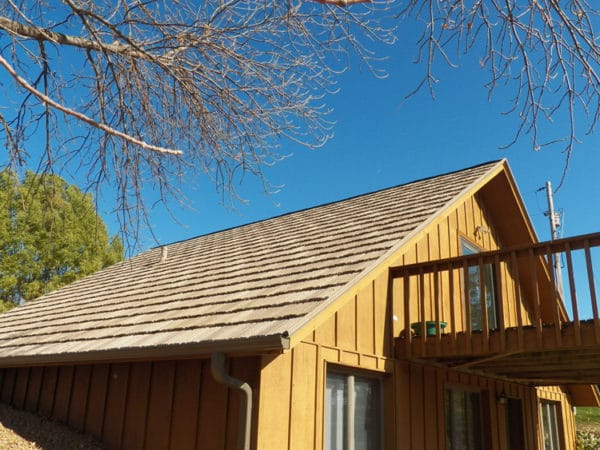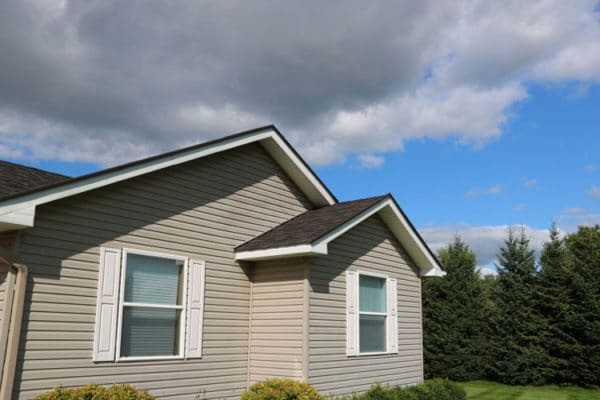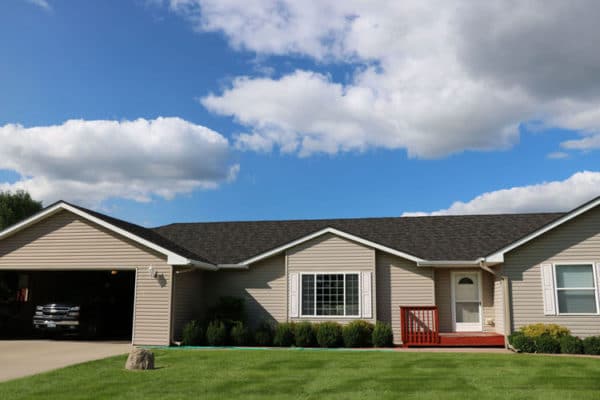 Great Job! Great Product! Everything done when and How indicated!  Thank You!
This was so easy from day 1! Alan spent 3 hours with us educating us on steel roofing.  The research that followed was 100% spot on to what I was told. Everything that transpired after making our deposit was as promised.  The crew work on the roof was more than happy ton answer any questions in regards to what they were doing and very conscientious in regards to their work and clean up.  I would not even shop around if service was needed again. Very professional and top notch.
I had a lot of questions for Alan and all were answered to my satisfaction in knowledgeable, professional manner.  The crew had a backlog of jobs but still got the job done in a reasonable time frame. A few minor details needed to be remedies with damage to gutters during the installation.  Time will test this roof but I am confident overall. I did a lot of front end research picking Alan and the product. Alan has proven to be reliable and trustworthy and his crew knew their job (skilled). I always want quality for a fair price and I believe I got that.
Stone Coated Steel Roof Gallery
Visit our Blog! There you'll find all kinds of useful information on remodeling projects, tips, tricks, seasonal to-do lists and whatever else may come to mind. See you there! Go to Blog

Thank you for stopping by. How may we help you today?