Flat Roofing for My Home;
Flat Roofing for My Commercial Property.
A flat roof flat defined as having a slope of 3-in12 or less.  They have been traditionally used in arid climates where there is less rainfall but have found there way here to some of our residential homes and commonly found in on commercial buildings.
A flat roof is covered by a sealed sheet of synthetic rubber membrane waterproofing it.  Typically, they are slightly sloped to allow for rain and snow melt to run off into a gutter system.
Installation and routine check ups and maintenance of a flat roof are essential in order to ensure it is functioning properly, without leaks.  Unfortunately, if this is not done it can take awhile for a leak to penetrate, soaking the decking and insulation below. This can lead to extensive damage to the roof structure.
Modern membranes such as EPDM or TPO rubber have helped to improve flat roof longevity.  These synthetic rubber membranes have been engineered over the last 40 years to provide excellent quality.  They are known as one piece membranes.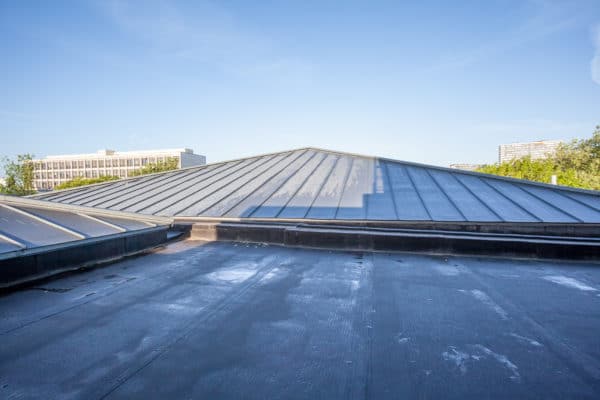 Visit our Blog! There you'll find all kinds of useful information on remodeling projects, tips, tricks, seasonal to-do lists and whatever else may come to mind. See you there! Go to Blog

Thank you for stopping by. How may we help you today?