A Message from Co-founders Alan and Margaret,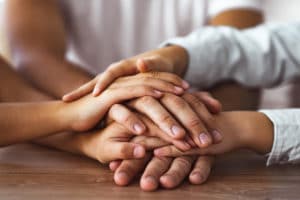 A.M. Burney Exteriors, Inc. was born from a need for independence. Together, based on life experiences, our training, our work experience, and using best business practices, we structured and grew an exterior remodeling business.  Our mission: to provide our clients with product knowledge, exceptional installation processes, and outstanding customer service. From its inception in 2008, we wanted to make a positive difference in the exterior remodeling industry as a general contractor.
Our premise is simple:  treat folks the way we want to be treated.  We provide a positive experience using quality products and installation techniques that have been perfected and designed to last.
You, like many of our clients, can expect a beautiful, quality installation of all types of metal roofs, siding, and windows.  We respect your budget. Our focus, our straightforward, organized approach throughout your project will give you peace of mind
We believe product education for an exterior remodeling project is important to our clients.  It is important to know about the benefits of the product you choose. Armed with our information, you will feel confident in your choice. 
We collaborate with the best talent of installers and vendors but we do not stop there. We continually look for and educate ourselves on new, technology, new products, and new installation practices,to deliver a service that goes above and beyond.
The cornerstones of our practice – what we value most –  are communication, collaboration, and quality. We know our clients value the same.
We invite you to join our group of excellent clients.
With Warmest Regards, 
     Alan and Margaret Burney
Visit our Blog! There you'll find all kinds of useful information on remodeling projects, tips, tricks, seasonal to-do lists and whatever else may come to mind. See you there! Go to Blog

Thank you for stopping by. How may we help you today?