What are Ice Dams?
What Causes Ice Dams?
How Can I Stop Ice Dams?
Ice dams are a thick layer of ice that builds up on the eaves of a roof.
Ice dams begin when warm air rises to the underside of your roof sheathing; (decking); melts the snow and then when temperatures drop, it refreezes.  Continual repetition of this thaw and freeze cycle creates ice dams. Often times, there is a gap in the insulation between the baffle and the top of the exterior wall.  A combined air leakage into the house through the exterior wall insulation with lack of air ventilation can also facilitate ice dams. They are caused because of issues with ventilation and insulation
Attics need to breathe. Another factor may be at the eaves and ridge venting could be impeded by insulation blocking the air flow across the roof plane.  
At A. M. Burney Exteriors, Inc., we look to see if any of these conditions are the cause of ice dams. We also look at the ridge vent design to see if it allows wind driven snow into the attic.  The ridge deck needs to be the same temperature as the outside air to prevent snow that accumulates on the roof from melting and refreezing at the eaves.
Missing insulation is very common in both ceilings and walls.  Insulation may have been improperly installed, settled over time or shifted. But all can be fixed
If you have ice dams, a good time to address this issue is when you are installing a new roof. We prefer to address these issues before starting any roofing installation.
Give us a call today for a consultation and we can investigation your home to see what may be causing your ice dam issues. We proudly serve the Twin Cities Metro and surrounding suburbs like Burnsville, Stillwater, Lino Lakes, St. Paul, Minneapolis, West St. Paul, Plymouth and Minnetonka and more.  Check out our complete list of cities is on our home page.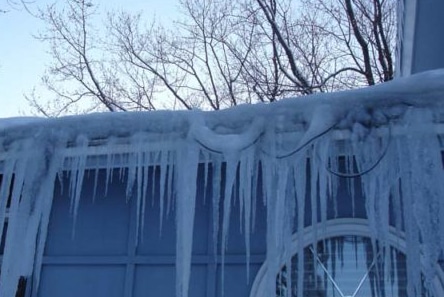 Why should I address
ice dam issues?
Increase overall comfort of your home.

Lower heating and cooling costs.

Ice dams destroy asphalt shingles.

Ice dams can cause damage to gutters and soffits.

Ice dams can cause leaks to the interior ceiling and walls of your home.

Once the problem is addressed, adds re-sale value to your home.
Visit our Blog! There you'll find all kinds of useful information on remodeling projects, tips, tricks, seasonal to-do lists and whatever else may come to mind. See you there! Go to Blog

Thank you for stopping by. How may we help you today?