Enhanced Steel Roofs.
Distinctive. Uniquely Strong. 
Enhanced steel roofs have a unique, double embossed texture with 12 enhanced colors and two profiles – shake or slate. They provide your home or townhome with a look that features multi-tones and shadow lines.  The double embossed textures provide a distinctive, elegant look. These steel panels have all the long lasting benefits of a steel roof but provide a unique look. 
If you are worried about paint fade or chalking, no problem here.  The Edco Arrowline® steel shingle has a tough finish. It is a Kynar 500® baked-on enamel paint over primer and the steel isG90 Galvanized. Colors stay true and provide excellent UV protection.   
This product has a "clip" installation that is interlocking which allows for high wind load ratings. It is a four way locking and fastening system that is strong.  It has been tested and withstood 160 mph winds!
There are two finishes to choose from. A smooth finish or a finish that has small granules adhered to it for a more textured look.
The Edco Arrowline permanent steel roofing shingle features:
Lifetime Limited Warranty.

30 Year fade/chalk Warranty.

Transferable Non Pro-Rated Lifetime Warranty.

A total accessory package that includes a vented ridge system.
Hail rated to Class 4 (highest possible). 
Wind resistant – Four way interlocking system tested to withstands winds to

160MPH

Will not warp, crack, spilt or peel.

Mold and mildew resistant.

Panels qualify for lower rates on homeowners insurance.

10 of 12 colors are Energy Star® rated – which reduces energy costs.
These are versatile panel. You can use for roofing, sidewalls or even as an accent panel. It is a one-of-a-kind investment that will enhance your home with a stunning exterior finish. It is green and eco-friendly in that it can be recycled after its long useful life.
A.M. Burney Exteriors, Inc. is now accepting in-home consultations with free estimates. We bring the enhanced metal roof panels to your home to help you in your selection. We install metal roofs in St. Paul and Minneapolis and surrounding suburbs.  From Farmington to Hudson to Wyoming, from Buffalo to Shakopee to Apple Valley to name just a few. Call today and let's get started.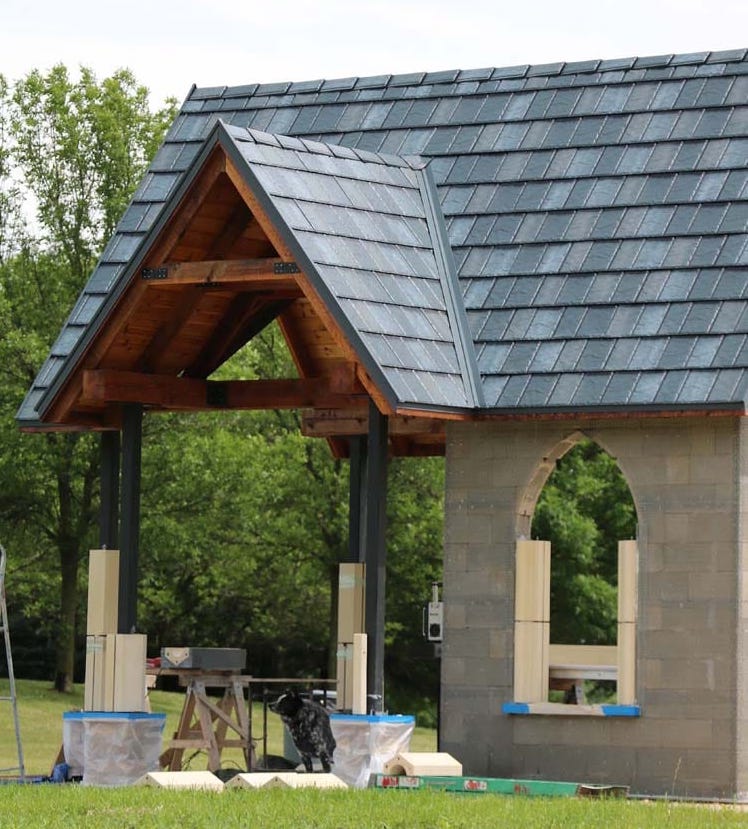 Great Job! Great Product! Everything done when and How indicated!  Thank You!
This was so easy from day 1! Alan spent 3 hours with us educating us on steel roofing.  The research that followed was 100% spot on to what I was told. Everything that transpired after making our deposit was as promised.  The crew work on the roof was more than happy ton answer any questions in regards to what they were doing and very conscientious in regards to their work and clean up.  I would not even shop around if service was needed again. Very professional and top notch.
I had a lot of questions for Alan and all were answered to my satisfaction in knowledgeable, professional manner.  The crew had a backlog of jobs but still got the job done in a reasonable time frame. A few minor details needed to be remedies with damage to gutters during the installation.  Time will test this roof but I am confident overall. I did a lot of front end research picking Alan and the product. Alan has proven to be reliable and trustworthy and his crew knew their job (skilled). I always want quality for a fair price and I believe I got that.
Visit our Blog! There you'll find all kinds of useful information on remodeling projects, tips, tricks, seasonal to-do lists and whatever else may come to mind. See you there! Go to Blog

Thank you for stopping by. How may we help you today?